Tuesday, June 17, 2008
Monday, June 16, 2008
Dodd criticizes LIEberman?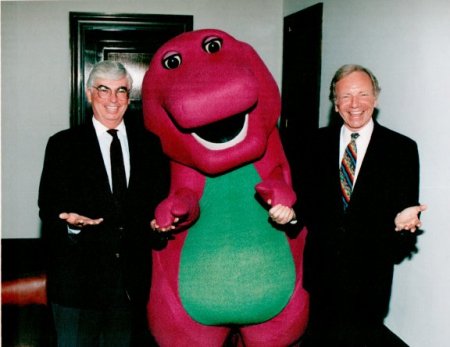 Although
it's rather off-handed
, I'll take it.
Lieberman seemed to be breaking new ground, shifting gears from simply promoting McCain to taking shots at Obama.

[...]

Lieberman's Connecticut colleague, Democratic Sen. Chris Dodd, said he's heard McCain talk about keeping a civil tone to the campaign.

"It might be a good message for him to convey to his supporters," said Dodd, also an Obama supporter.
posted by ctblogger @ 4:19 PM |


TIPS and COMMENTS
AOL IM / Yahoo Messenger: ctblogger
RECOMMENDED SITES
CONNECTICUT MEDIA
FIGHTING DEM BLOGS
Previous Posts
Archives
Support Jim Himes and give Chris Shays
his pink slip in '08!
Cost of the War in Iraq
(JavaScript Error)


All original video/audio/graphical/text works is licensed under a Creative Commons Attribution-NoDerivs 2.5 License.